Are you passionate about fitness and health, and has this passion have inclination towards helping other people reach their fitness goals? If so, then you will enjoy being a personal fitness trainer. The job is all about getting fit and teaching clients to stay in good shape. With it, comes an unspoken responsibility to connect with other people emotionally and help them overcome personal issues hindering them from reaching their goals.
What it Takes
Knowing the Job Demands
Working as a personal trainer is not easy. First off, you will need to have a good grasp of your clients' health. This may require you to read up on their medical history as well as do personal interviews before designing a workout regime. Occasionally, you will need to work overtime to cater your client needs. On the other hand, you can enjoy a good salary and find lots of opportunities to advance your career.
Doing Your Research
Getting started on your way to becoming a qualified personal trainer requires you to take up courses on health and fitness. If you want to jumpstart your progress and make it through those courses with less effort, you ought to do some advance reading. Do your research and grab any good health books you can get your hands on. And of course, try out everything you learn and reach your fitness goals.
Become Qualified
To become a qualified personal trainer, you will need to acquire a certification in fitness instructing. And in case you want to expand your options, you would want to get a diploma on exercise instruction. Personal Trainer Courses come in different levels, and you can only be considered as a qualified professional if you get at least a level 2-certification or diploma. Fitness courses are offered by colleges and private training centers.
Gaining Experience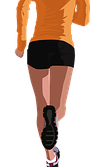 After getting qualified, the next step is to start doing your stuff in the real world. You will need to start small on this. To get started immediately, apply as an instructor in a local gym. Once you're in, you can slowly work your way through and improve your teaching skills. Through time, you will get social connections you can use to get to know potential clients who would want to have you as their personal trainer.
Becoming a qualified personal trainer can help you reach your professional goals while doing what you love. As you work your way through, make sure you provide excellent customer service to get more referrals. Also, don't stop learning new fitness stuff. It will help you stand above other trainers and wag off competition.…